All of the following items are either software or physical tools that I use day in and day out while re-selling on eBay. These tools me streamline eBay and Amazon (merchant fulfilled) re-selling as well as help me detail my adventures on this blog.
I don't recommend getting all of these right at once. I've gotten these over the years of re-selling. Slower is definitely better. On top of that, you can appreciate how much extra work you used to do when you didn't have that label printer!



Beware – thar be Affiliate Links Down Below
I've included some affiliate links below to help cover some of the costs of keeping this website current, but feel free to do your own research! No obligation whatsoever on your part.
Here we go!
This camera is a god send. It's that perfect middle of the road camera. I was using a point and shoot Power Shot and that worked for a long time but the pictures from this guy are just so much crisper!  For under $200, you can't beat it. It's an older model so sometimes you can even get it for under $150 for a complete set with extras!
Bonus: we take awesome photos of our family with this thing! So crisp and super user friendly.
These scissors are a GOD SEND when selling clothing. There are loose threads all over the place, and nipping them really makes the clothing look to be in better shape. Just be careful around buttons or else you'll have one pop off. But hey, worst-case, you can always check off that bucket list item "Learn to Sew"!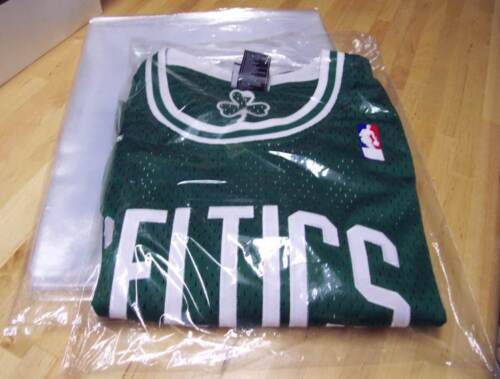 I store all of my clothes (as long as they fit) in these bags. I go with the bigger ones so I don't have to screw around with trying to decide if I need a smaller t-shirt bag or one that can hold larger stuff like puffer jackets. You may need help from a loved one to get a jacket in one of these bags but believe me. You can do it!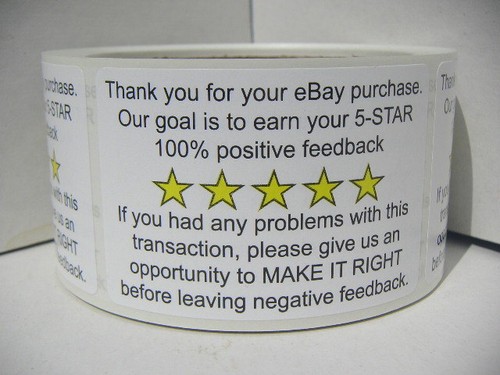 I use these stickers to seal the above plastic bags. I definitely saw an uptick in feedback once I added these stickers!
These mailers are really strong and I can fit 95% of my clothing into the bag. I use this for anything that will be less than the USPS Padded Flat Rate mailers costs ($5.35 for me as of 2015). This is mostly for First Class items but also can be for close Priority mail that doesn't weigh a lot. The seller used to have a 500 pack, but I don't know where it went.
For anyone who's used a pair of scissors and a roll of packing tape, don't worry, we all started there. But once you're about to get a bit more serious, make the switch to a dispenser. I don't like the regular tape guns as much (very bulky) since I try to limit myself to smaller items, but having this has revolutionized packing items. can't believe it took me over a year to get one of the damn things!
I use this embossing heat gun to remove any labels that I can. GoodWill is NOTORIOUS for putting labels all over every item they sell. So hard to get off with your fingernails. Just be careful not to use this on items that are soft plastic or in plastic bags. This will melt them!
Speaking of labels…
Talk about another BLOW YOUR MIND kind of item. These little buggers make removing labels a cinch. They really get under and can be used in combination with the embossing tool to remove almost anything.
If you can't get a label off with the Scotty peelers and heat gun, your best bet is to use some Goo Gone in combination with the Scotty peelers
. Just beware, Goo Gone is not the most eco-friendly item, but holy crap it gets tape residue off very easily.
I can use this label maker for eBay and Amazon shipments that I send out. I bought the Twin Turbo version with Amazon's FBA program on my mind. This would let me use one printer without having to change out labels. If you're only going to stick with eBay, then the single version, the DYMO LabelWriter 450 Turbo Thermal Label Printer, is probably a better bet and can save you ~$40 bucks.
I've opted to buy the non-DYMO labels. Generic, off-brand, and CHEAPER. They've worked out perfectly.
eBay Labels – DYMO-Compatible 99019 Postage Labels (2-5/16″ x 7-1/2″) ( 6 Rolls; 150 Labels per Roll)
NOTE: These are a lot skinnier than what you're used to. They're 7.5″ long and 2-5/16″ wide.
If you opt for the Twin label printer above (or don't mind switching out the rolls), these smaller labels will let you cover up UPC codes as required for FBA. I bought a bunch but haven't used them since I haven't made the FBA jump yet. They're made by the same company as my eBay labels.
Amazon FBA – DYMO Compatible 30334 Labels (5 Rolls; 1000 Labels per Roll)
This printer is a wireless one. It allows you to scan to any computer that's on the network as well as printing too (supposedly can print from your smart phone and tablets too – I haven't tried this yet). There are cheaper options out there, but this one is a good value.
Note: This is not a laser printer. I don't print a lot so I didn't want to shell out the big bucks on a laser printer. I only print out packing slips for merchant fulfilled items on Amazon, not eBay, so this gets used maybe once a week. Having a scanner was a requirement though, and this was my favorite based on my research at the time of shopping (~late 2013).
YNAB has been a revelation for my wife and I. This is in one of those "the software's great but the methodology is more important to me" situations. I'm really poor at describing why it's so valuable, but here's the best I can do. It's an electronic envelope system that syncs with multiple devices (cell phones and computers). It does require manually entering information, but it forces you to evaluate every single dollar you have with a holistic view. On top of this, it really puts my wife and I on the same page. "Oh, we just got $700 back from our dependent care account, how do we want to spend/save this?" or even better "HOLY CRAP I just sold that coat for $200! This is going to the furnace replacement fund!"
I use this to keep track of how much money I have available to spend on new inventory, how much I need to save for recurring costs (eBay store fees, tax software fees, and required taxes of each sale instead of freaking out every quarter).
Update: YNAB has moved to a monthly payment model (under $5 a month) with the first month free. It's all web-based now, so there's no longer any clunky syncing issues with DropBox. They've also added in functionality for syncing with your bank accounts like Mint. It works 95% of the time, and those 5% issues generally resolve within a week.
I love CrazyLister for two reasons:
1. They provide a really intuitive, drag and drop/copy and paste template system.
2. They offer a basic/free option that can work for anyone.
Note – I'm just beginning to use this software, but it's highly recommended by other re-sellers (Jay and Ryanne over at Scavenger Life use it to track their taxes on their full-time eBay re-selling business). This is is kind of a combination of Mint and YNAB to me. The software automatically pulls data from accounts of your choice, but it also allows you to manually enter in information like cash transactions, attach pictures, and record miles driven. I'll probably update this in 2016 when I've used it to file my 2015 taxes. 2014 is a weird year for me since I'm in the lower target range for eBay's tax reporting.
Bluehost has been fantastic as a web hosting service. They made it pretty simple to install WordPress and get this blog up and running on it's own domain. I'd recommend it to any blogger getting started!
If you've got some awesome item that you use on a daily basis to help you re-sell online, let me know! I'd love to improve my business and will definitely think about trying it out.
Image Credit: OpenClips